Anti-racism protesters totally eclipsed Boston's right-wing Free Speech rally
Provocative 'Free Speech' Rally In Boston Railroaded By Counterprotesters
The alt-right rally ended early.
BOSTON ― A week after a white supremacist at a rally in Virginia killed one person and injured more than a dozen others, thousands of counterprotesters in Boston turned out to oppose participants of a self-described "free speech" rally with a message of their own: White supremacy has no place in this country. Crowds marched to gather at the historic Boston Common park, where the rally was being held, with swarms of people chanting "make racists afraid again" and "who defends the Nazis? Trump defends the Nazis!"
The rally remained peaceful, and the number of counterprotesters dwarfed the dozens or so of those who came in support of the alt-right rally.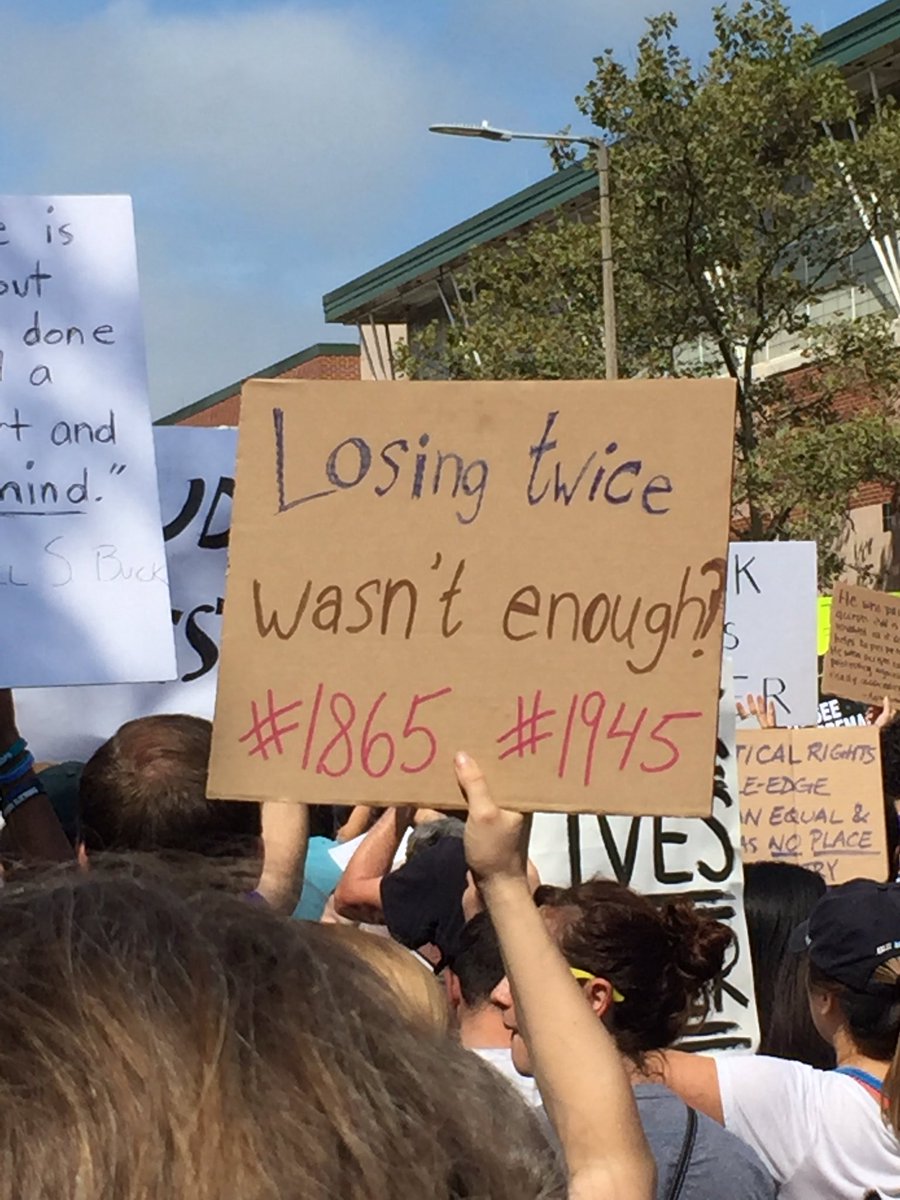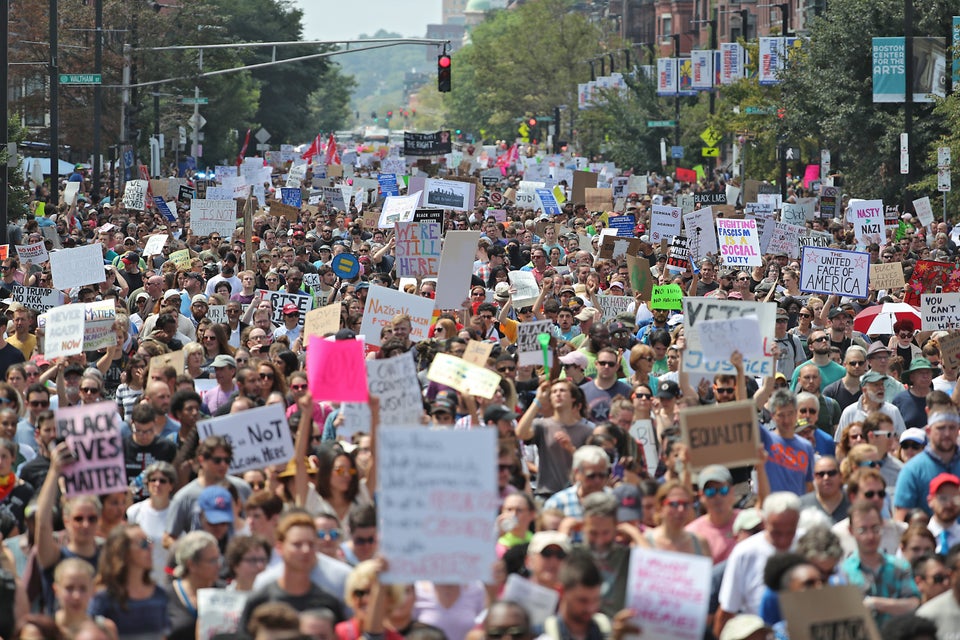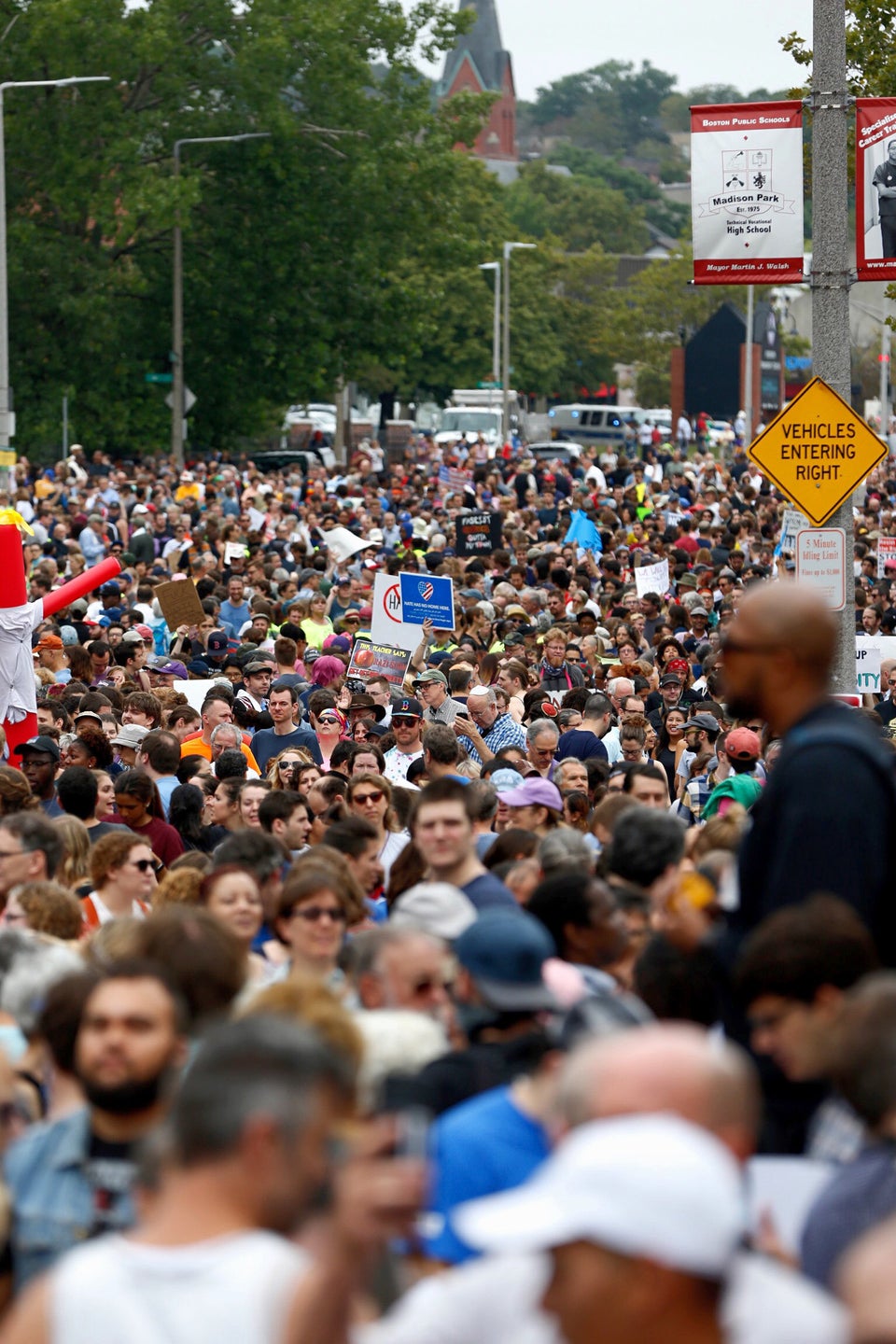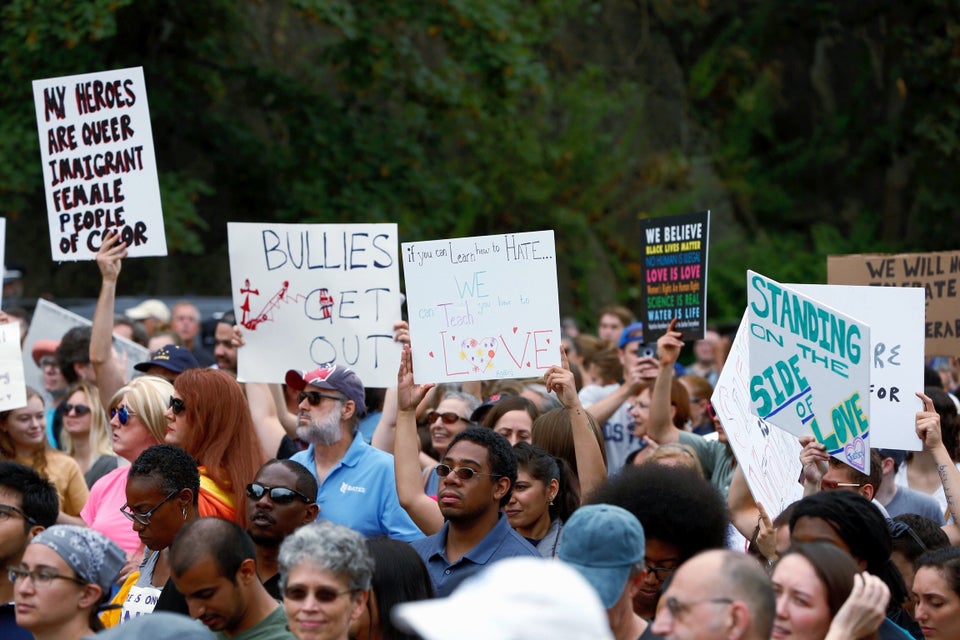 Images via HuffPost