JUST AWESOME!! Desiree Linden becomes first American woman to win #BostonMarathon in 33 years! Lost last year by 2 seconds! Talk about preserverance and heart!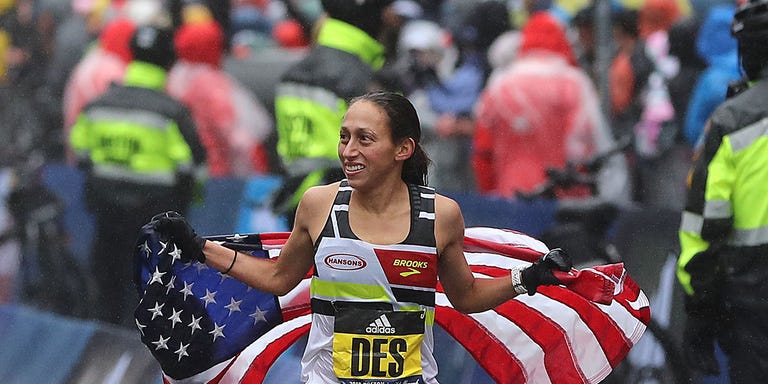 Japan's Yuki Kawauchi won the men's race.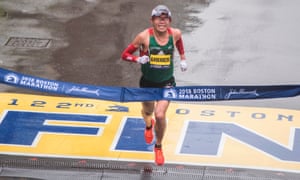 BOSTON -- Desiree Linden, aptly named, broke a 33-year drought in a deluge. She won Monday's Boston Marathon on desire -- years and years of it layered over talent and discipline and resilience. It was a race that required putting mind over monsoon and finding a second wind stronger than the icy gusts that rattled runners' jackets like spinnakers ballooning on the open ocean.
It was a day for an athlete who knew how to bail water from the boat and keep rowing, which is what Linden did when she thought she was about to sink. Rain-slicked asphalt turned the finishing stretch of Boylston Street into a mirror in which Linden could have seen all her unfulfilled ambitions staring back at her, had she chosen to look down. She kept her gaze forward, the hollows around her expressive eyes deepening with every step. She was outkicked in the last hundred meters of the 2011 race, a result that has both propelled and shadowed her career since.