TRUMP AND HIS ADMINISTRATION ARE UNDER FBI INVESTIGATION; A SPECIAL COUNSEL HAS BEEN APPOINTED TO LOOK INTO POSSIBLE COLLUSION WITH RUSSIA BY TRUMP CAMPAIGN; AND THE US HOUSE AND SENATE HAVE COMMITTEES LOOKING INTO RUSSIAN COLLUSION AND CONSPIRACY WITH THE TRUMP CAMPAIGN.

Saturday, July 2, 2016
HAPPY FOURTH TO ALL!
Out for the weekend.
Have a happy, safe 4th of July
Boston Harborfest, the largest Independence Day festival in the United States, celebrates Boston's colonial, Revolutionary War, and maritime history and heritage with fireworks, entertainers, historical reenactments, music, Harbor cruises, walking tours, and Chowderfest - plus a lot more!
My neighborhood.
Boston's Esplanade Concert and Fireworks.
'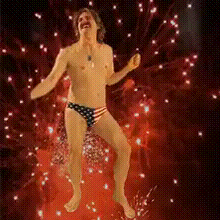 Posted by

Shaw Kenawe
at 9:49 AM