Answer: The Swamp was replaced with an open sewer.
MAGA!
Just wondering:
Do these Chinese Executives also get a signed copy of the Bible by Individual #1 as part of their welcoming package?
A Florida Massage Parlor Owner Has Been Selling Chinese Execs Access to Trump at Mar-a-Lago
The strange, swampy saga of Trump donor Li Yang.
IT'S A TRUMP FAMILY "THING:"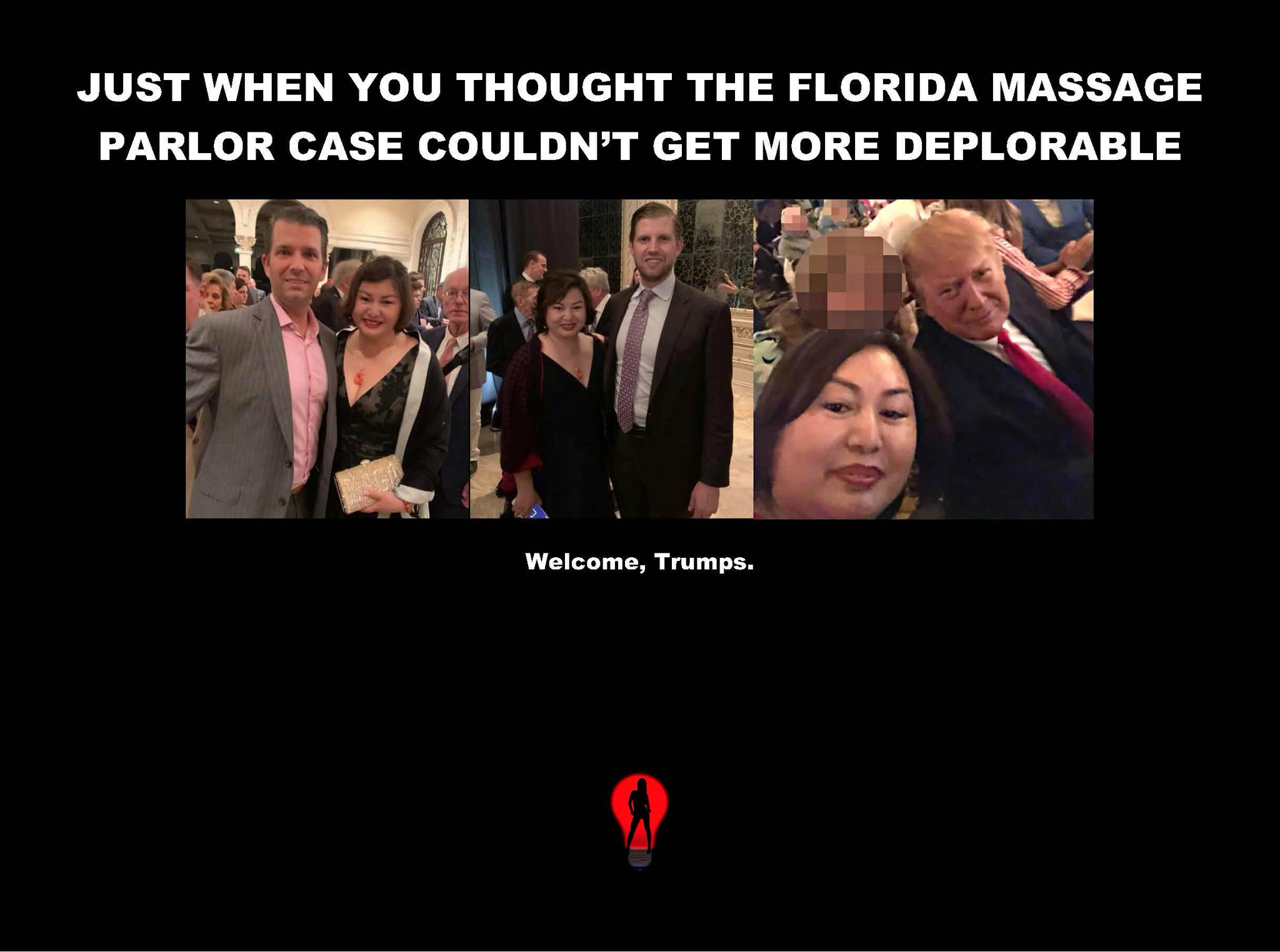 Loud-mouth FAUX NOOZ personality, Jeanine Pirro, with Madam Yang.