"I don't do cover-ups."
(Except when I denied paying off a porn star to not talk about our sexy time while 3rd wife, Melania, was recovering from the birth of my 5th child.)
That's a DIFFERENT kind of "cover-up, is it?
Tell us, Donnie, why should anyone ever believe anything that comes out of that mouth of yours?
Pierce:

"The man who bought off Stormy Daniels so thoroughly that his bagman is in the federal sneezer said, "I don't do cover-ups," and, against all odds, his tongue did not burn with fire. The constitutional genius with the world's greatest brain made certain to remind Democrats that, as unlikely as this sounds, one day in the far distant future—of the year, say, 1998—a Republican Congress might bring "the I-word" against a Democratic president for frivolous reasons. I mean, good lord, the Clintons came to one of his weddings. Didn't they talk? The man has a brain of tapioca. "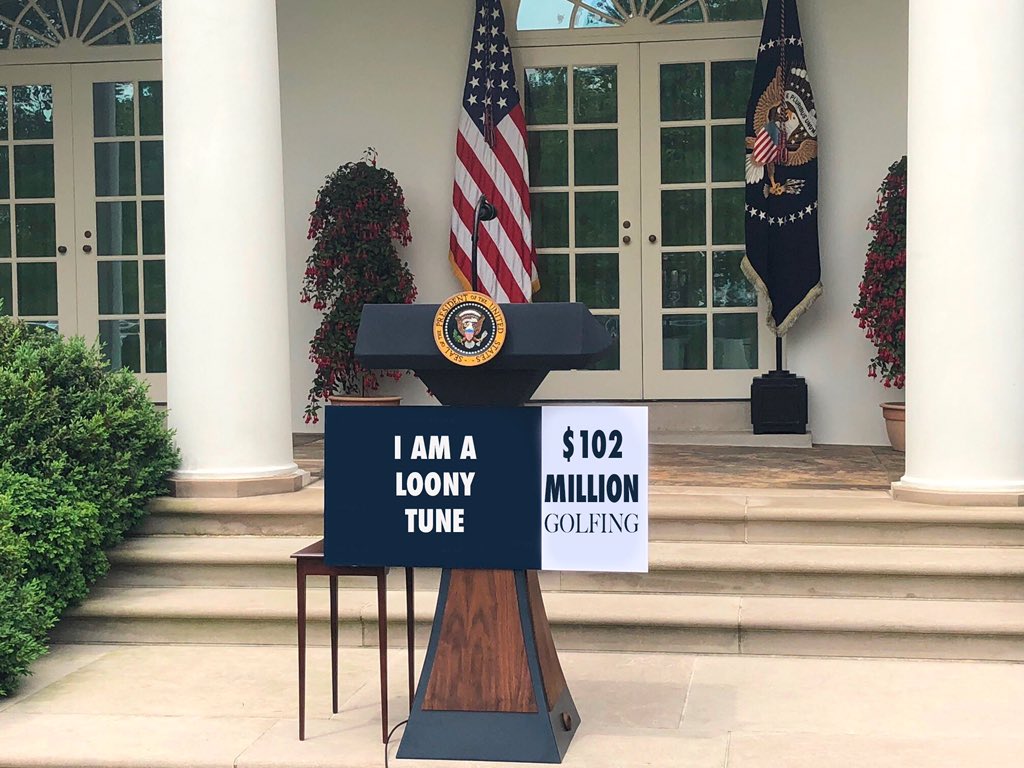 You can 'smell Trump's panicked flopsweat' as House Dems close in on his taxes: Rick Wilson
Deutsche Bank and Capital One Can Release Trump Records, Judge Rules
That's Donald J. Trump on the left and the porn star he cheated on Melania with and then tried to cover up. His lawyer went to prison for helping Donnie cover that up.